Travel-Inspired Interiors for Globetrotters
Do you have the winter blues? It's cold and summer feels like a long way off, so how about expressing your inner-globetrotter through home interiors. From East Asia to the Caribbean and the Highlands to the French Alps, you can channel your most desired travel destinations into your day-to-day surroundings.
Create some five star luxury with these travel inspired interiors…the world is your oyster!
India
Indian styling for our home is among the most exotic, interesting and complex styles to work with. Due to the differences in the culture, history and art across the country, Indian interior design has many variants. Bring splashes of colour into your home using yellows, rich browns and burnt oranges for your walls and floors. Yellows and pinks on the fluorescent side of the spectrum and startling blues and greens can be used for soft furnishings. You could use solid wood, decorative cabinets and chairs along with brightly painted or embellished frames and mirrors with inlay work if you want a more subtle Indian theme.
The Highlands
Think hunting lodge, roaring fires, leather chairs and cosying up in the winter. Nowhere is better placed to take advantage of the Highlands theme than here in Scotland! Use woollen tartan soft furnishings, faux fur throws and tartan rugs and natural wool carpet to bring the Highlands theme into your home. Open brick, fairy lights and faux stag designs are perfect for complimenting your Highlands interior.
The Caribbean
Vibrant furniture and vivid coloured walls will add some 'va va voom' to your dreary, sun depleted rooms. Bright yellows and aqua blue are perfect for adding some Caribbean sunshine into your home – if you're brave enough you can paint a feature wall or introduce it slowly with soft furnishings and combine it with some monochrome prints to balance out the look.
The Big Apple
Channel Brooklyn-inspired lofts if your destination of choice is the Big Apple. Achieve the traditional Brownstown look by exposing distressed brick walls, dangling industrial lights from spindly cables and opting for basic unfinished oak worktops. Metal and wood combinations are ideal for the loft theme.
Safari
Bright yellows, greens and lots of light are required for this theme. You can even bring in some animal print – it doesn't have to be tacky and dated!  Introduce a hammock chair or animal skins to complement the theme.
Coastal
If you love the beach, surfing and boating, bring the theme into your home with a clean pallet featuring neutral greys, pale blues and cream along with natural fibre rugs, wicker baskets, white furniture, wooden wall panelling and chains of dainty shells.
The Jungle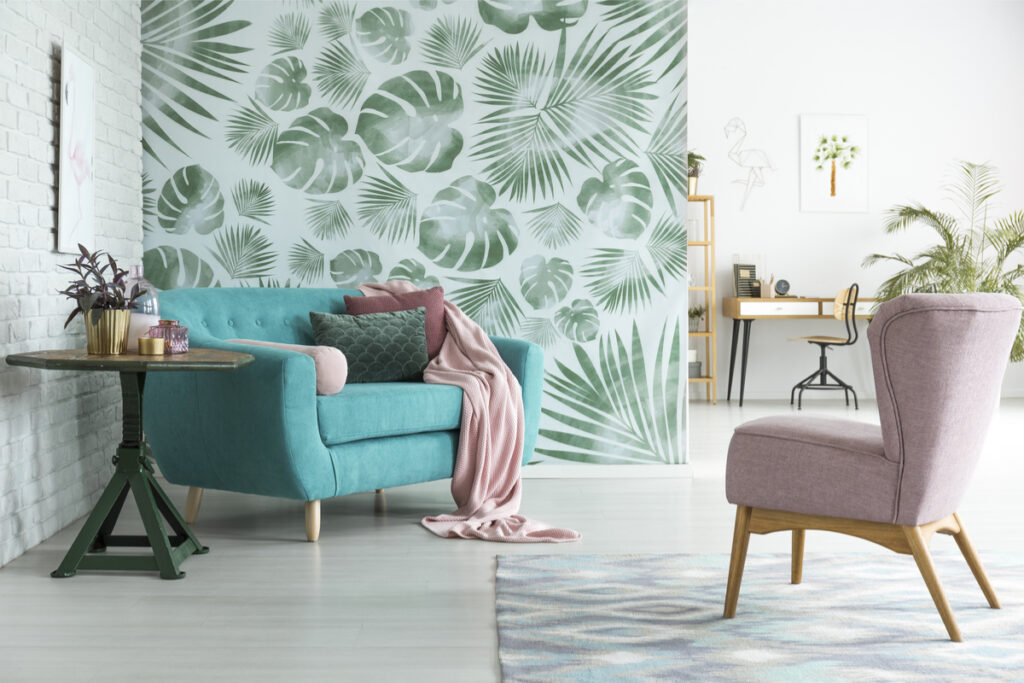 An evergreen design in vibrant emerald hues or even just black and white stencils of canopy leaves instantly adds a tropical atmosphere to any interior.
Morocco
Beautiful warm reds, pretty coloured lights and stunning intricate patterns can help to create a Moroccan theme – the trick is to clash stripes, geometrics and chevron prints in similar shades and use lighting to create beautiful reflections.
Ski!
Chalet inspired rooms are perfect for this theme – think wood flooring, exposed brick, shaggy faux fur, firewood displays, exposed timber and cosy cushions to make it feel like you are sitting on top of the world.
Clyde Property is a leading independent, multiple award winning estate and letting agent with 30 years' experience in selling and letting property in Scotland. Just call your local Clyde Property branch today, for friendly, impartial advice on finding your next dream home.