Creating A Garden For Socialising
At present we are unable to enter people's homes across the central belt of Scotland (as of October 2020). However, we can have friends and family in our gardens – but is your garden suitable for socialising?
If not, we have some great tips and ideas to get your garden looking stylish and comfortable no matter what the weather brings – and no matter what shape and size your garden is.
Under cover
Alfresco dining is hard to beat as long as you're warm and dry – something that can be tricky to achieve here in Scotland. Try to create an area that can be used all year round with a covered area to protect you from rain and strong sunlight and with a fire pit, patio heater or wood burner. For cover, you could use a simple pergola with a corrugated plastic roof, which is a reasonably affordable option, or you could look at sustainable and more permanent solutions using wood and slate.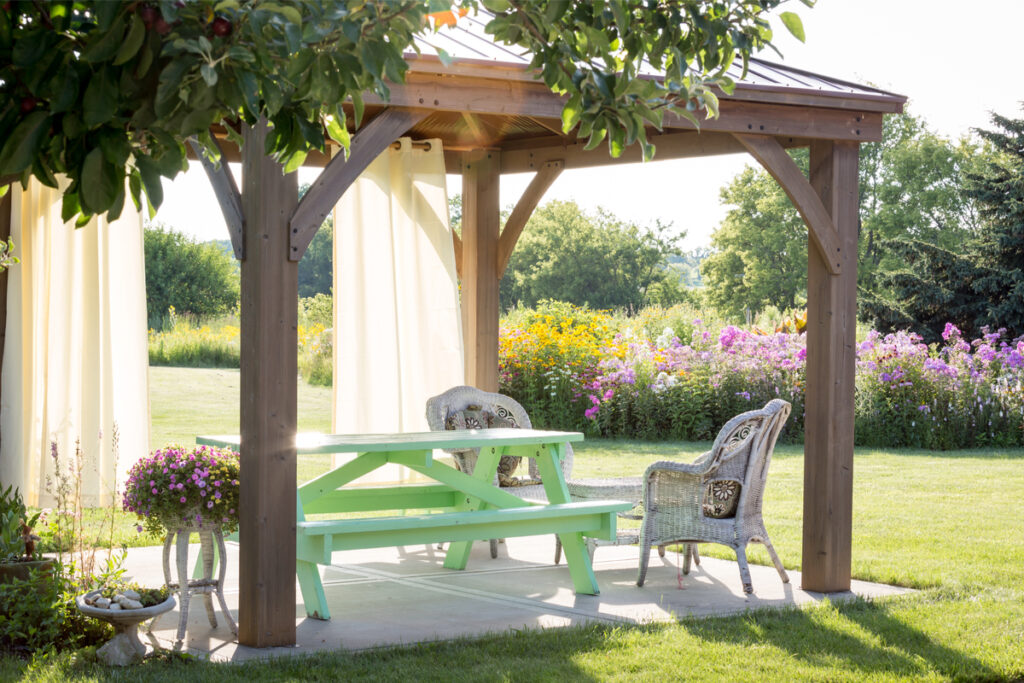 Keep it cosy
Try to bring out items you would normally use indoors such ornaments, fairy lights, an outside rug, cushions, plants and flowers/shrubs to create a cosy area to make you feel like you're in a living area rather than a garden. String lights are a great way to create a cosy area and combined with heating it makes a lovely place to hang out.

Seating
Guests tend to form clusters so try and create multiple seating zones using bench seating which could double up as cushion storage, coffee tables and a dining table. With an array of seating areas, you can make it suitable for families with older children who want to hang out in the garden but still keep their 2m distance. Consider an area with an outside sofa with weather proof cushions, rattan armchairs, bench seating, footstools, beanbags or even a hanging chair.
Cooking
To avoid going in and out of the kitchen and interrupted conversations, consider an alfresco kitchen. You can get a pizza  built into a particular area or buy one on wheels that can be moved, a barbecue that can be kept outside all year or simply a fire pit that you can use for roasting marshmallows! You could also include weather resistant cabinetry, food preparation worktop or mobile kitchen block, pull out bins, flooring to withstand spills and an outside glasses, cutlery and crockery depending on your budget and the space available.

Heating
Just as in a living room, it's lovely to have a focal point with a fire pit or wood burning stove. Try and choose something that's both functional and looks great.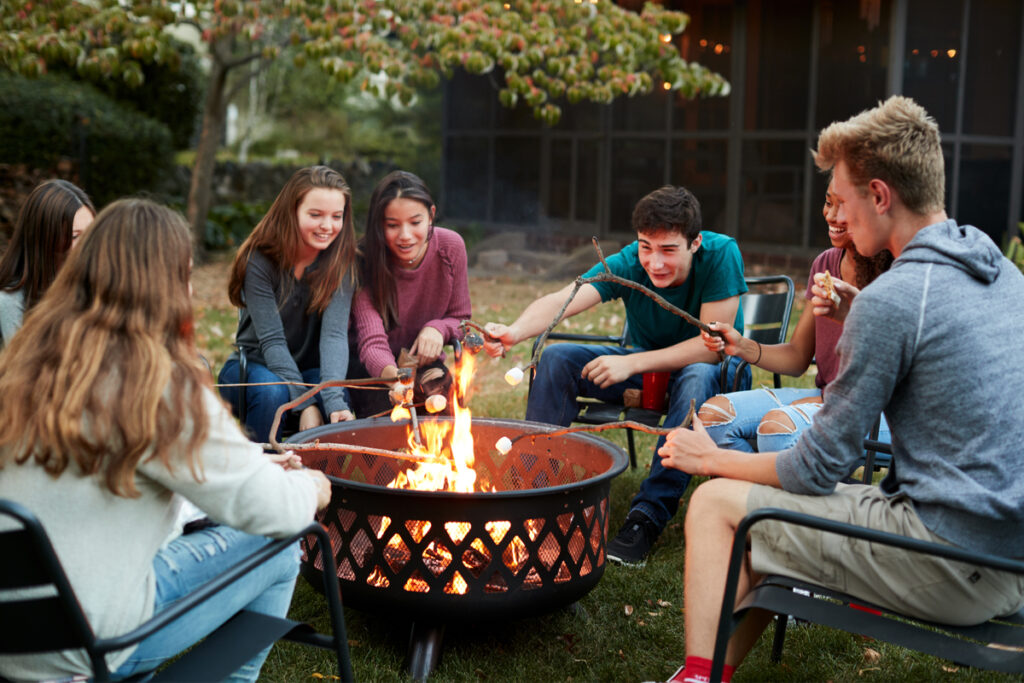 Entertainment
Why not use the outside dining area to relax and watch a movie? You can get some incredible projectors to watch the latest shows on Netflix, Prime, Sky, Apple TV and more. Combined with a comfortable and atmospheric seating area a movie night is a great way to hang out with friends whilst socially distancing.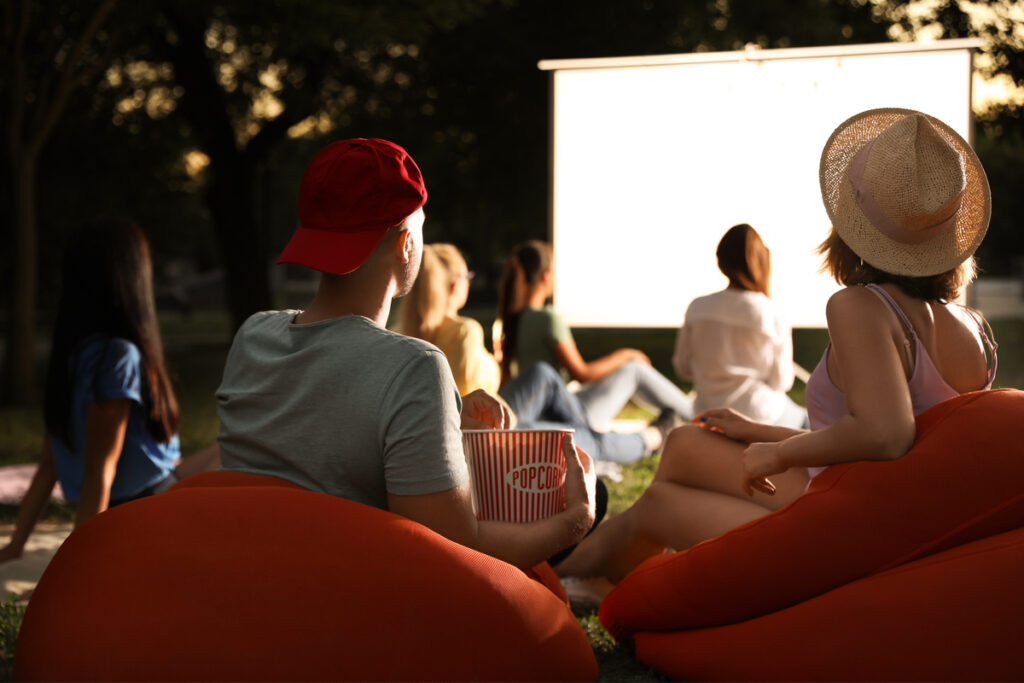 Clyde Property is a leading independent, multiple award winning estate and letting agent with 30 years' experience in selling and letting property in Scotland. Just call your local Clyde Property branch today, for friendly, impartial advice on finding your next dream home.