Planning a Family Kitchen
This last year we have all been at home more than we ever thought possible and chances are, it has highlighted how important it is to have a space that works for the whole family.
Many people have decided to move, and this has resulted in one of the busiest years on record – with high demand for family homes with workable space and plenty of outside space or access to parks and woodland. However, many people have also decided to improve rather than to move.
With all but essential services on hold for now, lots of us are spending time thinking about how we can make the space in our homes much more usable going forward, especially as many people are going to continue to work from home.
The kitchen is often the hub of the home and the most important room in the house. It's where we cook, eat, drink, chat to the family, socialise and entertain. When planning a new kitchen, the layout, appliances and appearance are usually the primary concern. However, you'll need to consider some extras if you want the space to be practical for the whole family.
Seating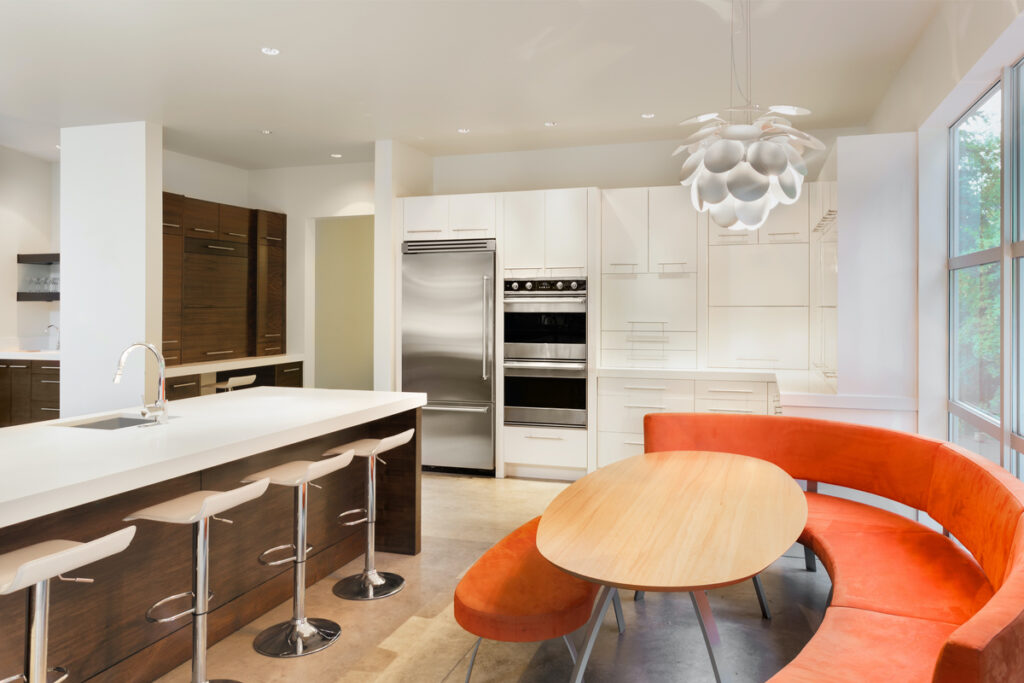 Being able to sit in your kitchen at mealtimes with the family is a huge plus – not just for you but also when the time comes to sell. What's more, it can be used for children to do homework, crafting or food preparation. You don't have to only consider a stand-alone table and chairs, you can have bench seating, built in window seating or even a breakfast bar with stools. You'd be amazed at what you can fit into your kitchen with some clever planning.
Storage
If you have a busy family with toys, books, hobbies and laptops, look into easy access storage solutions so that the kitchen doesn't look too busy and cluttered. Make sure your children can reach these areas so that they can not only get what they need but learn to put them away again! Consider a mobile storage unit, a dedicated cupboard or stand alone filing cabinet for pens and paper.
Splashbacks
A family kitchen will see its fair share of spills and splashes. Make sure you have wall coverings that can be easily wiped down such as Perspex, acrylic, stainless steel, glass or tiles for your splashback and use a wipeable paint for walls.
Organise your space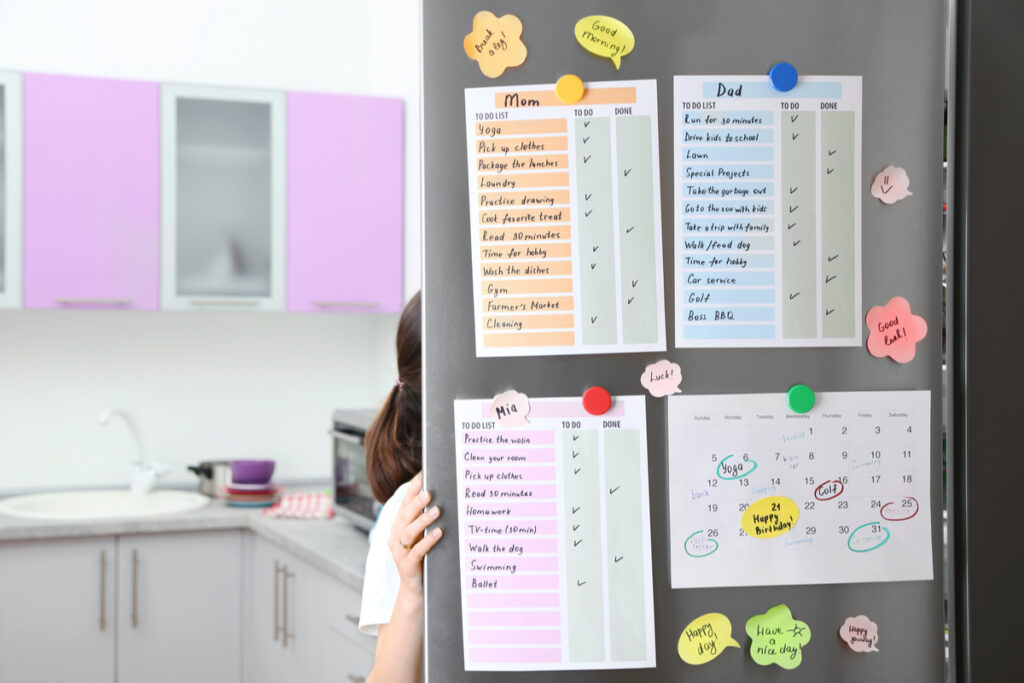 The fridge can often become covered in pictures, drawings and reminders. Try a magnetic noticeboard or chalkboard calendar to keep everything in one place and reduce clutter on other surfaces. Try and avoid putting piles of paperwork on your work surfaces, instead find one spot and use magazine racks, in-trays and one notepad or family calendar for the whole family to use.
Clyde Property is a leading independent, multiple award-winning estate and letting agent with more than 30 years' experience in selling and letting property in Scotland. Just call your local Clyde Property branch today for friendly, impartial advice on finding your next dream home.