Planning the Space in Your Kitchen
The kitchen is often the hardest working room the home. It's the hub of the home where we cook, eat, socialise and relax.
That's why it's essential to get the décor and layout of your kitchen just right. It needs to be a practical and stylish focal point for your home.
Everyone uses their kitchen in different ways depending on who's in your family, how much you love to cook and where you tend to sit when you have friends over. However, there are some basic guidelines that apply to any kitchen design and these will give you the groundwork for designing your dream kitchen.
Separate your areas
Separate the room into zones – cooking, socialising/relaxing and laundry. The cooking area will include your fridge, freezer, dishwasher, waste bin, oven, hob, sink and microwave. This area needs to be clear and provide enough space to stand and move around especially if you have young children around and you're dealing with hot pans and plates. You'll need enough worktop space next to the hob to plate up food, and the oven and dishwasher doors needs to be opened without any obstructions (leave at least half a metre).
Position your kitchen cabinets and drawers for storing crockery and cutlery close for ease of putting away.
If space allows it, you'll have a zone where people will stand and talk, sit and eat or relax. This could be a breakfast bar or dining table. This should be placed as far away from the work zone as possible so as not to disturb anyone eating or relaxing in that area. A breakfast bar is a great way to squeeze in informal seating in a small kitchen.
If you don't have a separate utility room, you might want to factor in an area for your washing machine and tumble dryer. A combined washer-dryer will help to save space and can be integrated into the kitchen cabinets.
Kitchen layout
This will be largely dictated by the space available. A U-shaped kitchen is one of the most space-efficient designs and ideal for small kitchens as it maximises storage and worktop space into a small space. Make sure you include corner cupboards with carousels so not an inch of storage space goes to waste.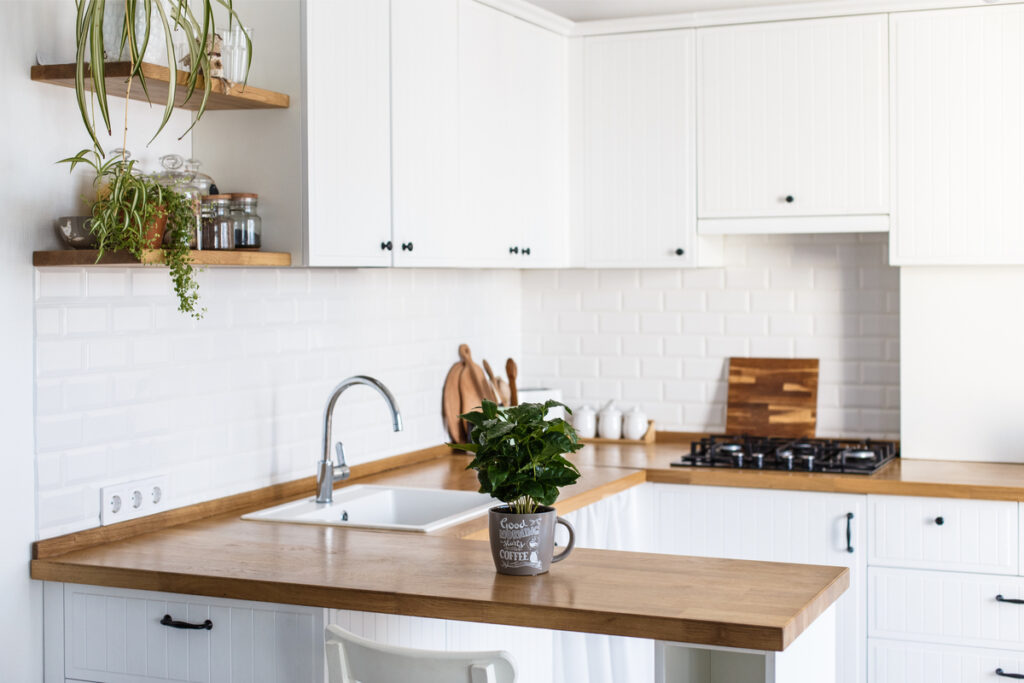 L shaped kitchens work well with an open plan layout with a row of kitchen units running along one side of the 'L', while a row of low-level units runs along the jutting out portion of the 'L' – this is a good way to create a barrier between the cooking area and eating/relaxing zones.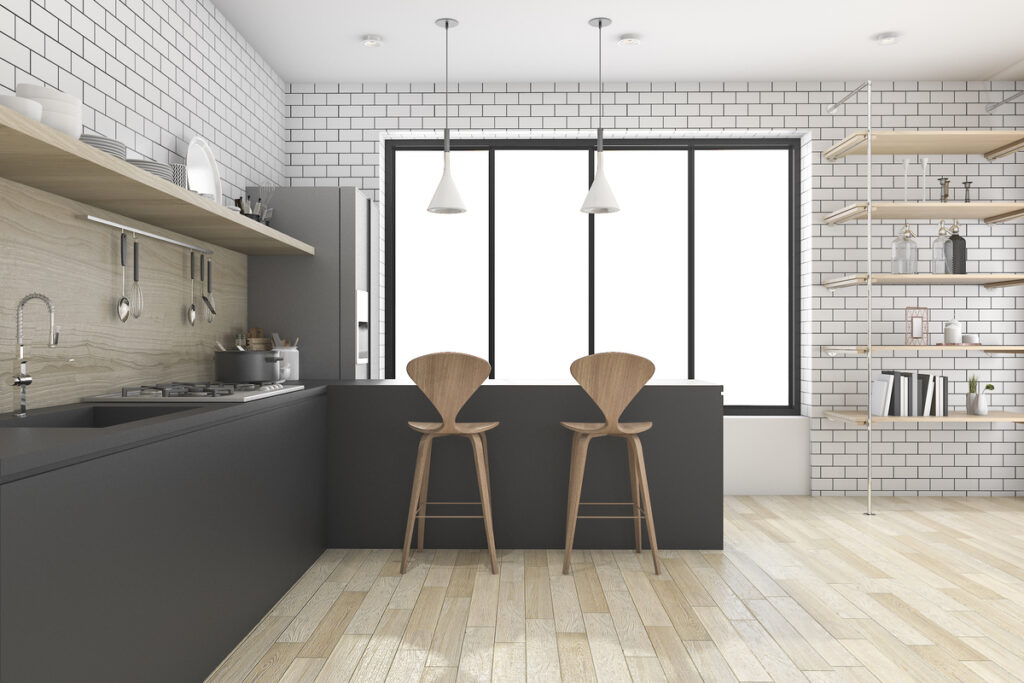 Galley kitchens are very efficient as two runs of kitchen units and worktop space run parallel to one another, putting everything within easy reach. This may not be the best solution for small kitchens, as you need an absolute minimum of 120cm between the runs of units to allow for a comfortable working space. You could also have a open-plan galley kitchen with a run of kitchen units along one wall with a kitchen island unit opposite. Much like an L-shaped kitchen, an island unit will form a divide between the working kitchen space and the dining area or living area. The non-working side of a kitchen island could include bar seating or open shelves to store cookery books or even a wine-rack.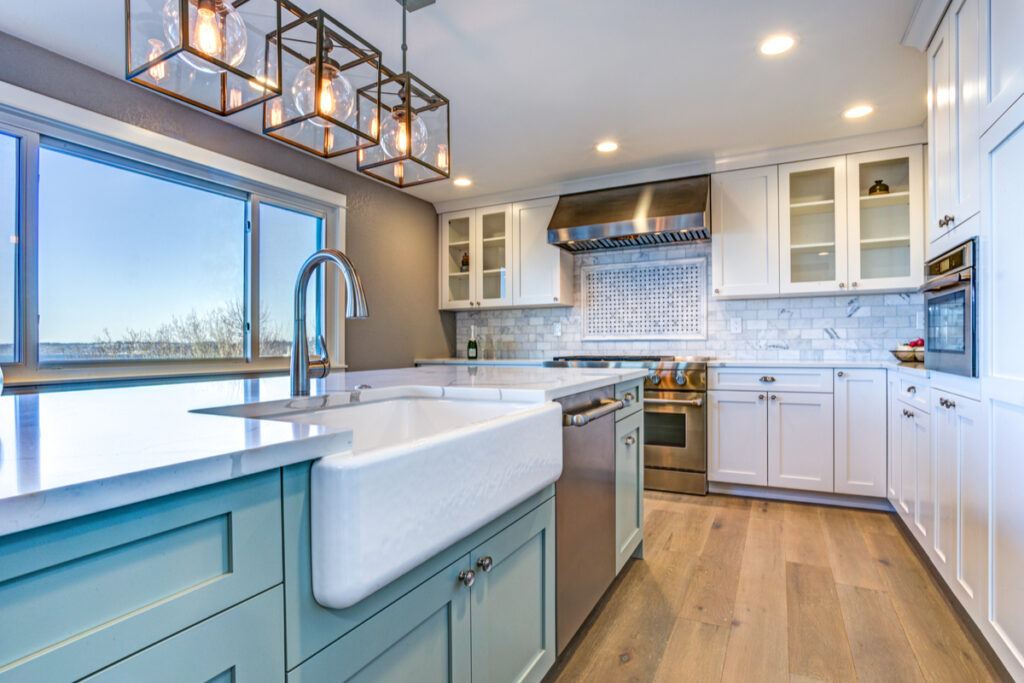 Clyde Property is a leading independent, multiple award-winning estate agent with over 30 years' experience in selling and letting property in Scotland. Just call your local Clyde Property branch today, for friendly, impartial advice on letting and renting property.