Your moving journey starts here
Your moving journey starts right here with Clyde Property
Clyde Property consistently redefines estate agencies in Scotland. By seamlessly blending exceptional local knowledge with the very latest digital marketing techniques, we have propelled the agency into the 21st century. Most Importantly, we listen to our clients, understand each local market intimately and know how to deliver the very best results.
That's why Clyde Property is Scotland's most innovative, owner-driven agency, with over 35 years of experience successfully selling and letting homes across central Scotland.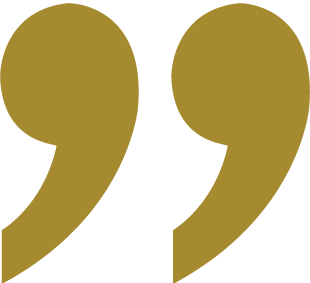 An Amazing Achievement
We want to thank Marie, Kay and all the team at Clyde Property Clarkston for making a stressful event so very easy! From the initial valuation to getting the house on the market, organising viewings and the final number of offers - of which there were many - all within less than three weeks was an amazing achievement.
We were delighted with the service, professionalism and very approachable manner of every member of staff we dealt with.  We were also surprised and extremely happy that there were staff available for updates on a Sunday.
We will certainly highly recommend you to all our family and friends.
Margo, Sales client, Clarkston branch, September 2023
In selling my flat I experienced a first-class service from Clyde. The property was well presented in the quality of the photographs, video and sales brochure. By using the client portal I was able to track every detail of the sale and, with the addition of regular telephone calls from the staff, ensured I was kept fully informed throughout. The property sold within the projected timescale with the projected price achieved. All in all a faultless, professional service. I cannot recommend Clyde highly enough. Thank you.
S.MacKay, Sales client, West End Branch.
Extremely enthusiastic and positive sales team supported by a very efficient team. We particularly like the MyClyde feature which keeps sellers constantly updated of developments. Would definitely engage Clyde Property West End again in the future. Thank you all very much for looking after us.
K.Sandstrom, Sales client, West End Branch.
Having previous experience working with Clyde as both sellers and buyers Clyde Property Bearsden was our first choice when we decided to sell our home. Even then they exceeded our already high expectations. From the beginning to the end the team marketed our property to the highest standard, listening and taking into account all factors. Every detail was dealt with in a highly professional, efficient and seamless manner. Tracey and the team also gave all interactions a special personal touch which is so important when going through the house selling process. They made the whole experience easy and stress-free from beginning to end and I can't recommend them highly enough.
L.Gibb, Sales client, Bearsden Branch.
Clyde property in Falkirk and in particular Clark Gillespie professionalism, honesty and integrity are simply first class. Clark actually listens to his clients and puts their needs first as he did with us. He is not so much in selling as he is in providing solutions to intricate problems. Clark and his teams experience and competence is clear to see and his understanding of the marketplace, of people and of family is invaluable. There is absolutely no doubt whatsoever that we will call again on Clark and his team for their outstanding services in the future and I cannot recommend him highly enough whether your planning to buy, rent or sell. You will be glad you did just as we were.
D.Rascoe, Sales client, Falkirk Branch.
We recently sold our house in Helensburgh through Clyde Property and found the people and services provided to be excellent in everyway. This was the first time we had sold a house for 23 years and quite frankly didn't know what to expect so, went on a recommendation from a local tradesman, and very glad that we did. From the outset the people at Clyde took us by the hand and walked us through the entire process. Everything they said they would do, they did, on time, every time and at the price quoted. Basically, no surprises and everything went like clockwork. They also conducted all viewings as we had already moved and the house was sold, two weeks later, at the Closing Date. Brilliant, so if you're looking for an Estate Agent you can thoroughly rely on, look no further, appoint Clyde Property, relax and let them do the selling. It's that easy.
W.Lothian, Sales client, Helensburgh Branch.
Emily was incredibly helpful and proactive at helping me secure a property. She made the whole process incredibly straightforward and easy and has been very helpful in quickly resolving any matters we've had subject to moving in, would not think twice about using Clyde Property again in Bearsden!
C.Coates, Letting client, Bearsden Branch.
I was delighted by the proactive approach of Lucy and her team at Clyde when I put my one bedroom flat on the market earlier this year. Lucy gave me regular updates and at no point did I feel neglected or out of the loop. Nothing was too much trouble. This meant so much at a stressful time.
Clyde gave me a courteous professional service: I would not hesitate to recommend them.
Siobhan, Sales client, Edinburgh Branch.
Clyde Property was the first and only Letting Agent we contacted as we had reviewed the best agents in the southside of Glasgow. The professional and friendly service was second to none. The information they provided along with the fully managed service they offered was just what we were looking for. We have a flat we're letting out and we have complete peace of mind knowing that Clyde Property (Shawlands) will look after it for us. This is our first time letting a property and the Landlord side of things can be overwhelming at times. Knowing that Clyde will look after everything for us is just wonderful. So glad we went with them. Their staff at the Shawlands branch keep us up to speed with everything without being a nuisance. Would not hesitate in recommending them.
G.Lindsay, Letting client, Shawlands Branch.
Clyde Property were excellent! This was a complex sale but the property log made it easy for us to keep up to date with the progress of our sale. Daily updates meant we could check in and read all info logged by the team. Our negotiator, Tracey Bailey went over and above for us, keeping us up to date and following up on every viewer she communicated with us very regularly.
A very professional and efficient service throughout!
Michelle, Sales client, West End Branch.
Excellent support provided by the Shawlands team in selling our flat in Oatlands. The feedback provided by David was regular and comprehensive so we never felt that we were in the dark. Also appreciated the information contained in the Clyde web portal to track the viewings. We definitely chose the right agent when we went with Clyde Property.
A & S.Timmins, Sales client, Shawlands Branch.