SOLD in Two Weeks After Moving from Purple Bricks
Our team in the Clyde Property Shawlands branch recently sold a property for a client in Whitecart Court in Shawlands. His home had been listed with Purple Bricks for months with no joy. After listing their property with us, we managed to secure an offer within just two weeks.
Our client was delighted with our service and popped in this week to say thank you with some lovely treats for our team.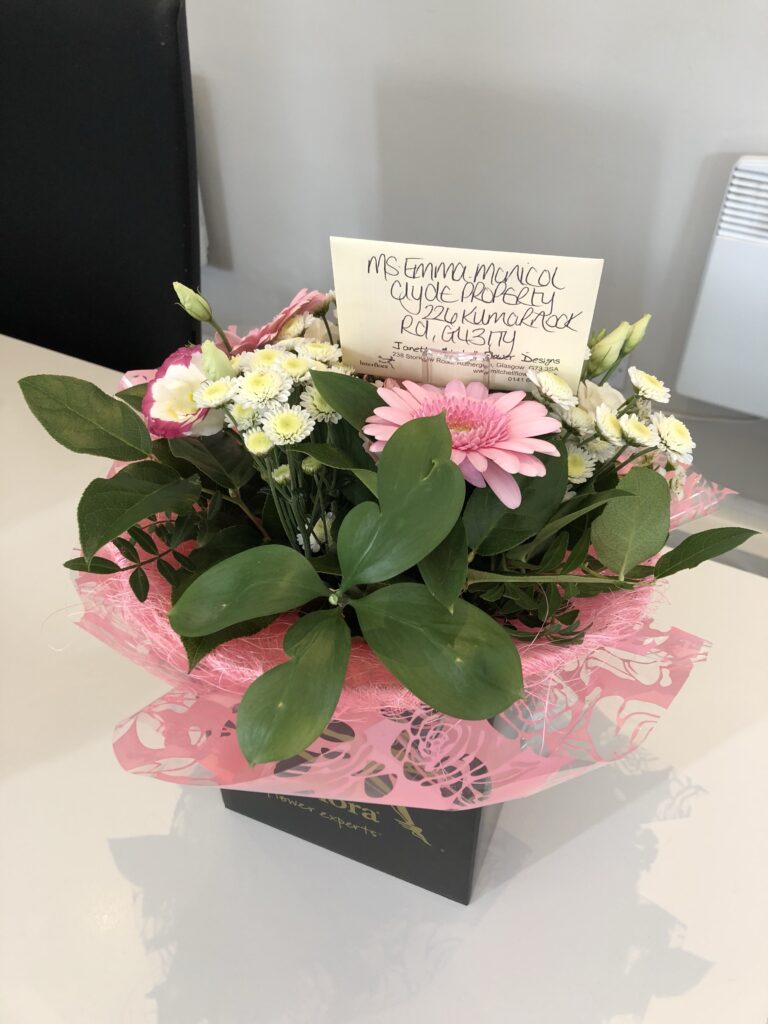 Years of experience has taught us that exceptional results come only with passion and effort invested from the outset. We leave nothing to chance, from cross matching our sellers and rental database to making sure that when your home is launched on the market you can be sure heads will turn. That powerful first impression is essential in creating a competitive environment that we know sells homes to their maximum value.
Your property isn't simply put on an online portal – we fully harness the potential reach of social media and are now able to secure even more interest and viewings for our clients' homes as we are able to reach those buyers who might not think of moving just yet – until they see a stunning HD Property Video on their social media feed.
What's more, as well as presenting your home to our extensive buyer database, an incredible 17% of our property sales come by way of our letting division.
Clyde Property is a leading independent, multiple award-winning estate agent with over 30 years' experience in selling and letting property in Scotland. Just call your local Clyde Property branch today, for friendly, impartial advice on letting and renting property.