Leftover Recipe Ideas for Boxing Day
We all make far too much food on Christmas Day even though these days the shops are open all year round! We just want to baton down the hatches and stay indoors with enough food for these unexpected guests. Here are 5 leftover recipe ideas to help you turn those left overs into something special…
Bubble & Squeak
Bubble and Squeak is the perfect recipe to make when you have leftover mashed potato. Simply chop up an onion and fry in some oil and butter until soft, chop your potato and add to the onion. Don't worry about these going crispy as this adds to the flavour. Then add your leftover vegetables – whatever you have leftover, and pat down with a spatula and turn over the mixture when it starts to brown on one side. As a breakfast dish it's lovely served with a fried egg on top.
Turkey and Vegetable Pie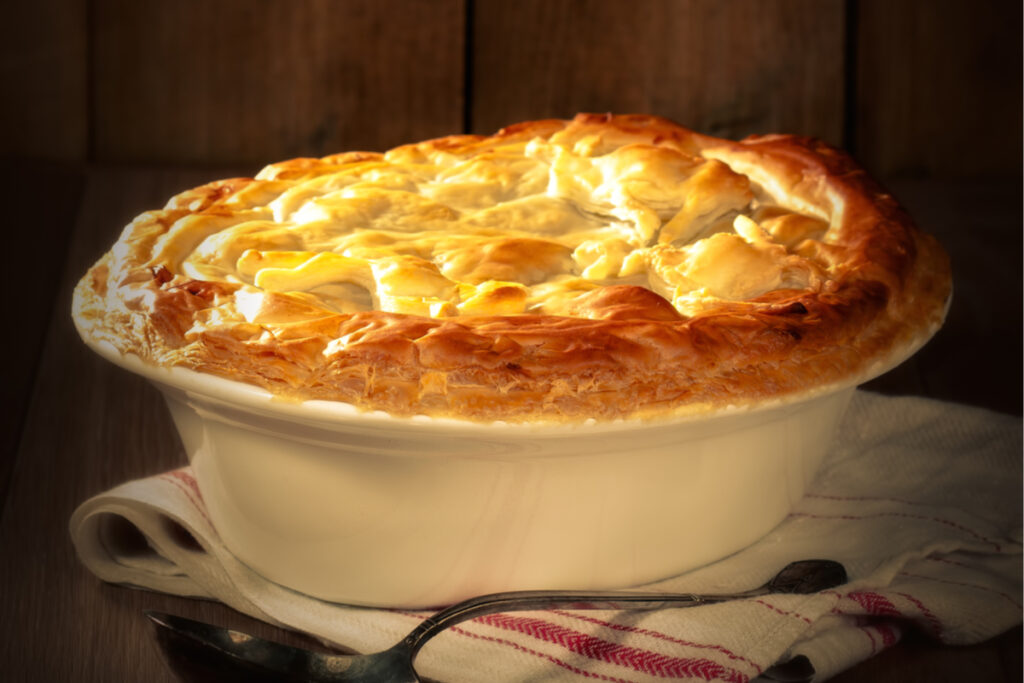 This easy leftover turkey and vegetable pie makes use of all the things you are likely to have left over on Boxing day: roast  turkey, a mixture of cooked vegetables, gravy and a bit of cream. Simply put your ingredients into a pan with a gravy and heat up – you can even add a little cream. Pour the mixture into an oven proof dish and cover with either ready rolled shortcrust or puff pastry and brush with a milk or egg mixture. Bake in the oven for 35 minutes at 180 degrees. Delicious!
Turkey Green Thai Curry

Want a super easy, totally delicious meal that is completely different from the usual leftover turkey recipes? Then why not try a Turkey Thai Green Curry! This super simple version involves simply two teaspoons of green Thai curry paste (available at all supermarkets) fried in a pan to release the flavour. Add in a 400ml tin of coconut milk and simply add your turkey. This is where you can get creative and add in carrots, peas, cooked onion…whatever takes your fancy! Serve with fluffy white rice.
Smoked Salmon Risotto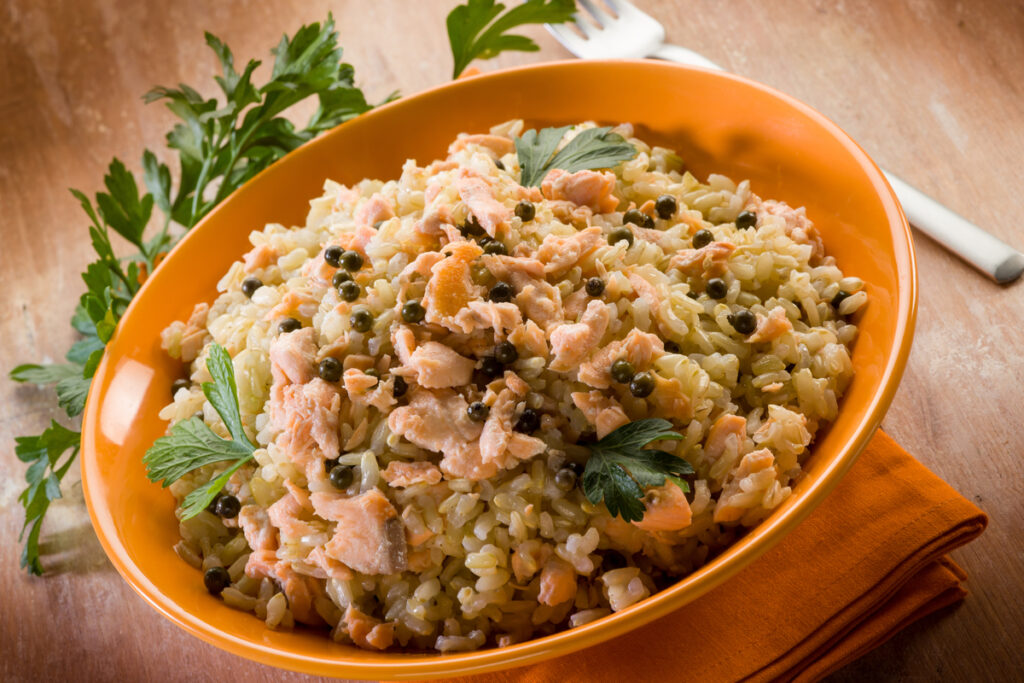 Smoked salmon is one of our favourites on Christmas Day and if you are lucky enough to have some leftover then Risotto is perfect for enjoying it the next day too. Chop and fry and onion and some garlic in some oil until softened. Add some Risotto rice (the amount will depend on the amount of people – but as a guide you'll need 250g for four people. Add this in and fry until it starts to go translucent. In the meantime dilute a stock cube (chicken, veg or fish) into 1 litre of water and add a spoonful at a time until the liquid has been absorbed. Add your smoked salmon (and some peas if you want a nice contrast), half a cup of grated parmesan and a large knob of butter. Stir and cover with the heat turned off for a minute or so before serving with a wedge of lemon, a sprig of dill and some capers.
Clyde Property is a leading independent, multiple award-winning estate and letting agent with more than 30 years' experience in selling and letting property in Scotland. Just call your local Clyde Property branch today for friendly, impartial advice on finding your next dream home.