Spring Summer 2019 – Interiors Trends to Watch
This year the overriding interiors trend seems to be natural interiors with an emphasis on designs that will stand the test of time rather than being a fad that you'll want to change next year. 
We've scoured the web to see what's trending in the world of interior design for spring and summer 2019.
Natural Textures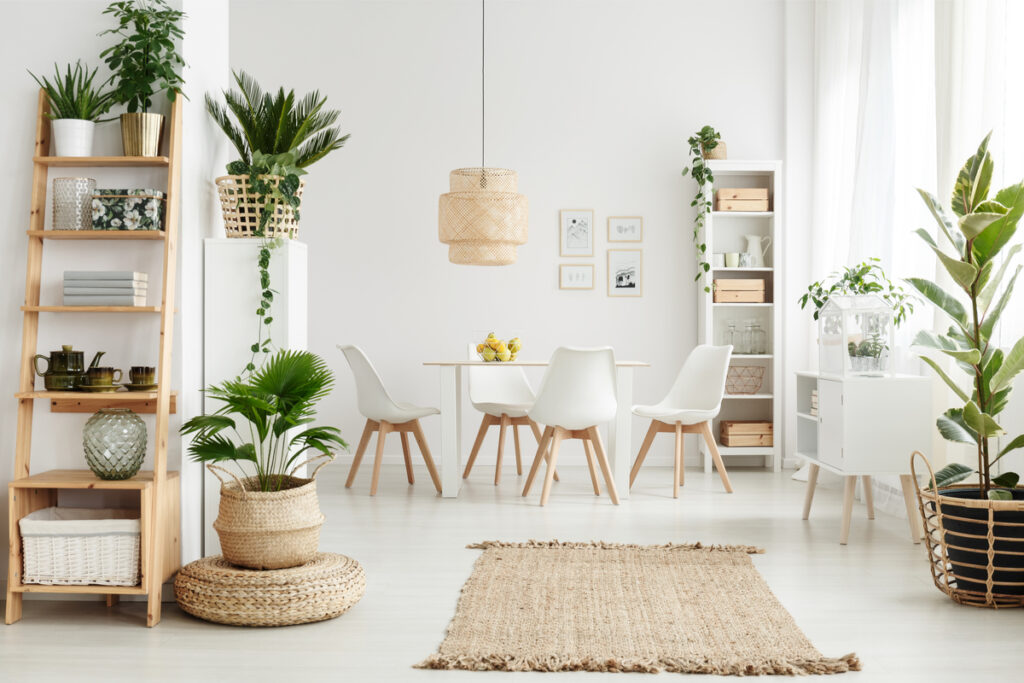 There's an emphasis on sustainable and natural textures including raw materials, ethical cottons, bamboo (fabrics, flooring and kitchen accessories) seagrass and jute carpets, rugs and runners and plant holders, and eco and natural paints. To compliment this theme there is also an increased interest in the benefits of house plants to purify the air, reduce stress, increase energy and aid with sleep. Don't be afraid to mix and match textures and styles. 
Scandi
This is a trend that never seems to go out of fashion. The clean simple lines work well with any accent colour and can help to create a calming environment. Mix clean lines with geometric patterns and natural materials. Rich colour and statement lighting perfectly compliment this interiors theme.
Mix and match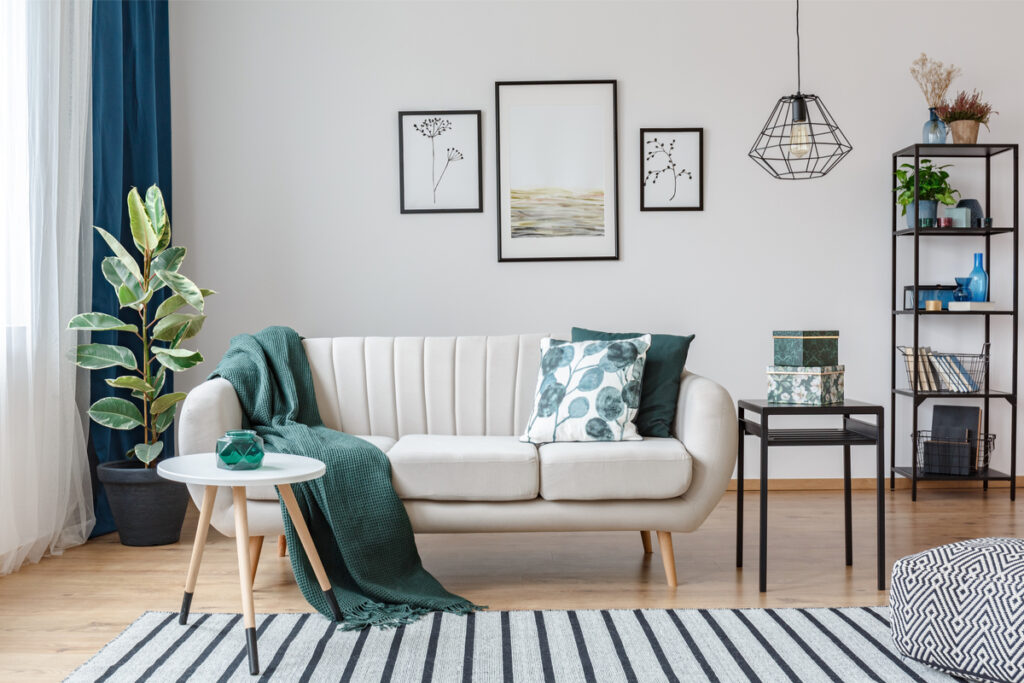 To help to add interest to a minimalist look, pattern is key – especially if you can combine several styles. Keep the colour palette the same tonally so that nothing stands out and it's visually balanced. Plain furniture can act as a blank canvas for patterned cushions and white floorboards can work beautifully with a bold patterned rug. Introducing pattern can be daunting so try introducing a patterned wallpaper or rug in a spectrum of subtle tones such as pink, ochre and ecru. Statement prints will add colour and character to an airy room.
Mustard
Warm mustard tones were a popular interiors theme for 2018 and it's still on trend but rather than small pops of colour we are seeing much larger pieces of furniture in mustard hues. This bold, refreshing burst of colour is very versatile and works well with millennial pink, teal and indigo blue. Combine it with white and grey for a fresh look.
Mid century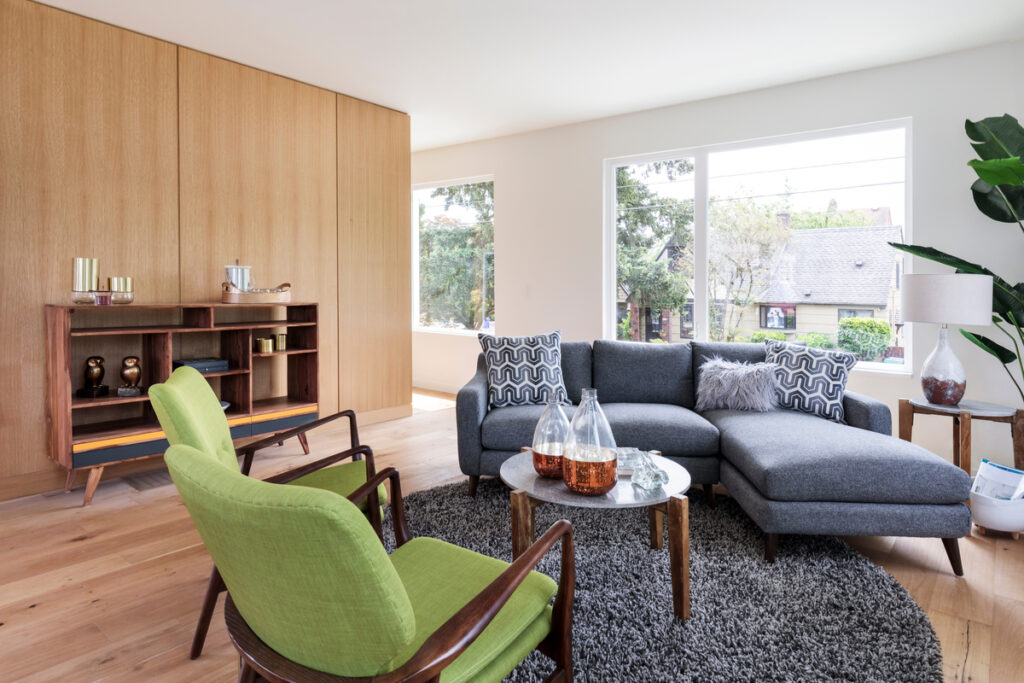 Tapered leg tables, sleek lines and simplicity are all key with this theme. This trend will stand the test of time which is why it has always remained popular. Limit your colour palette to just a few select shades and let the clean lines be the star of the show.
Open shelving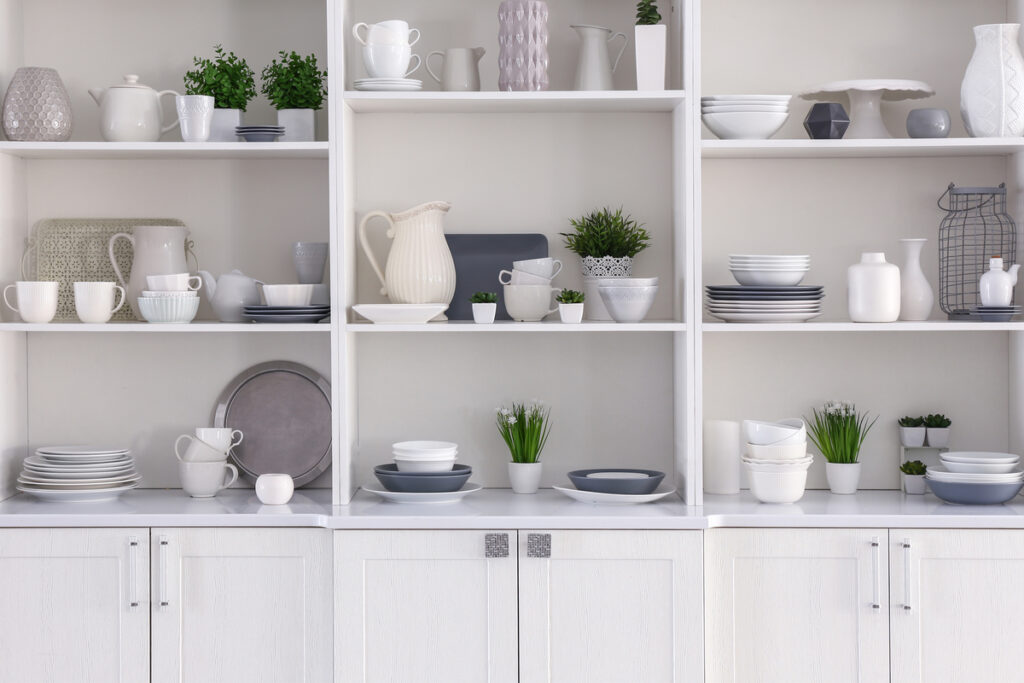 Rather than hiding everything away, it's on trend to have things on show especially in subtle coloured glass and neutral hand made ceramics. Clear wall space is a popular choice as it can give character and a sense of space to a room rather than closing everything off. 
Ceramics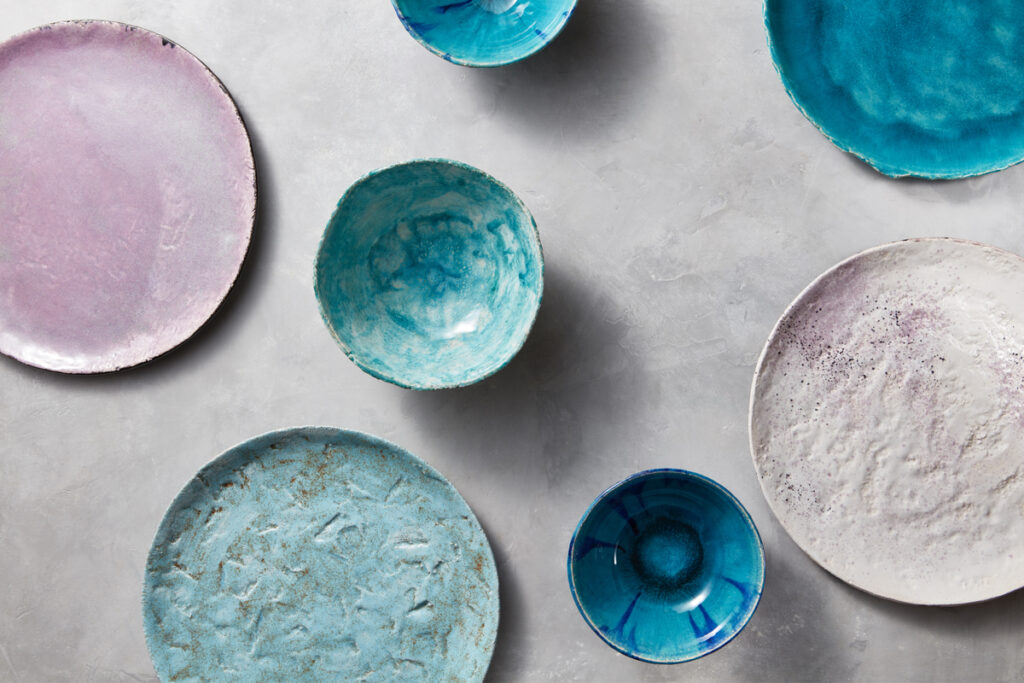 Tying in with the open shelving theme, homespun artisan ceramics with subtle patterns, embossed jugs and vases are on trend especially in neutral creams, pink tones and black. 
Curved velvet chairs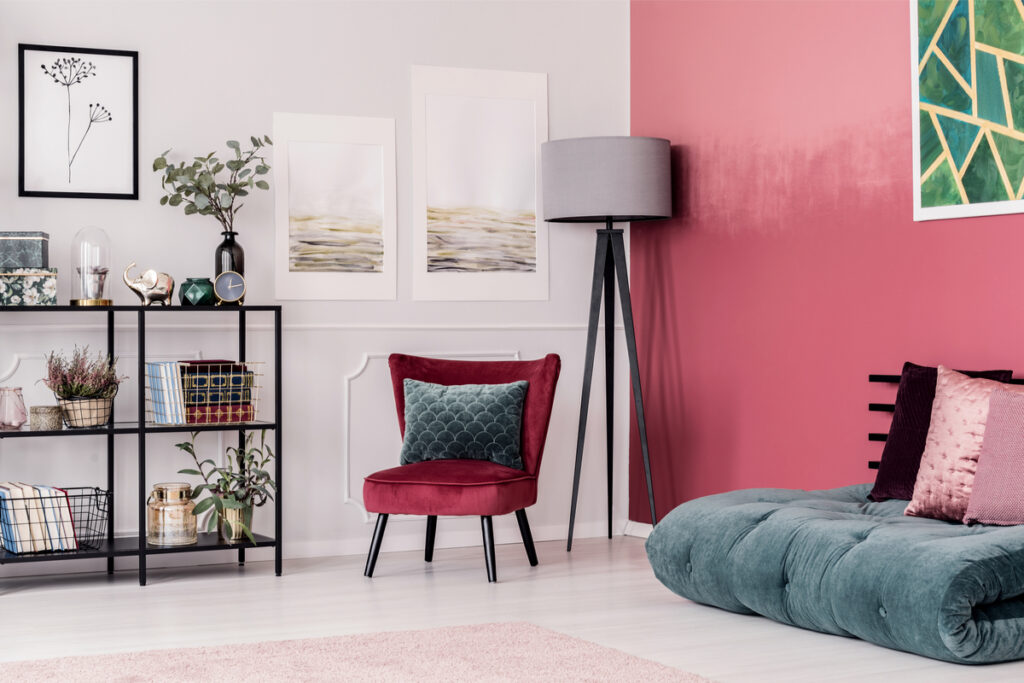 Shapley chairs in a scalloped shell shape made with velvet fabrics are hugely popular especially in pinks, turquoise and mustard tones. The curved shape is easy on the eye and comfortable too. You'll also find this scalloped shape in bedheads, basins and tiles. 
Coral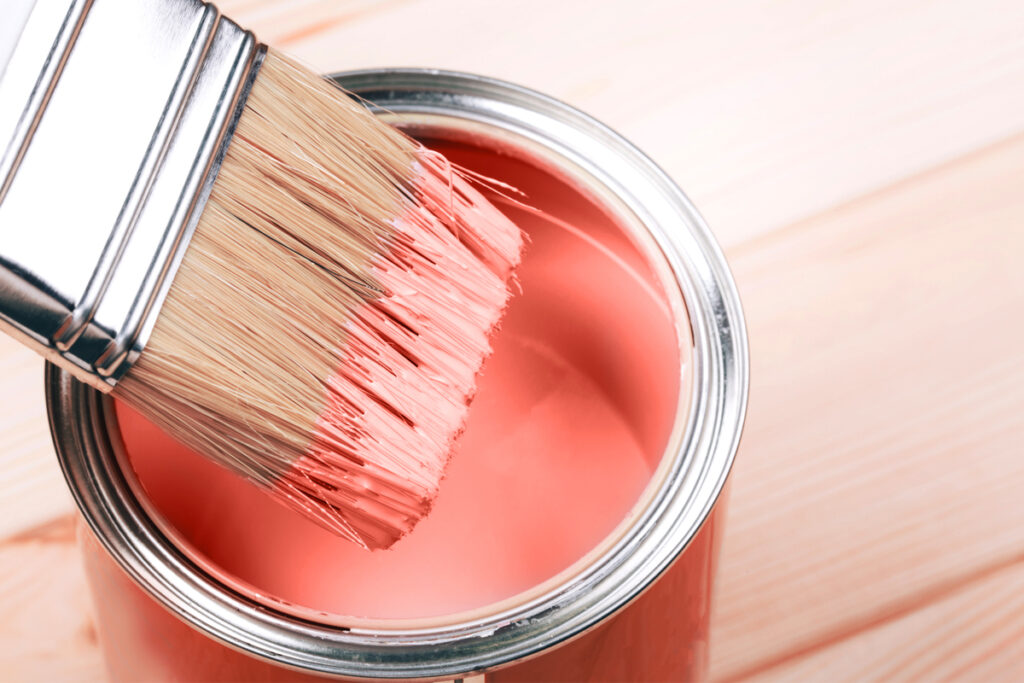 Pantone's colour of 2019 is Living Coral, a natural, warming shade that can add a beautiful tone to our homes. The colour evokes warmth and reassurance, creating a calming environment. 
Clyde Property is a leading independent, multiple award-winning estate agent with over 30 years' experience in selling and letting property in Scotland. Just call your local Clyde Property branch today, for friendly, impartial advice on letting and renting property.